Welcome to the support website for 2019 Saskatchewan Honour Band and Choir.  Please use the sections below to find the information you need.
Band & Choir General Information
Audition Information
Applicants are responsible for recording and uploading to the SMEA website a good quality recording of the audition materials required.  The SMEA website is able to accept submissions in either MP3 or M4A format.
1. Upload one file (MP3 or M4A) that includes all required elements for your audition.  If you are auditioning on more than one instrument/voice, a separate MP3 or M4A file and completed online form is required for each audition submitted.
2. DO NOT record (say) your name or the name of your school on the audition recording, but DO save the MP3 or M4A file itself with your name and instrument or voice part.
3. For the most accurate reproduction of your audition performance, record in a quiet space with the highest quality recording equipment available.  A student's audition MP3 or M4A should be about 2MB.  Contact the registrar (katlyn.redding@pvsd.ca) if you have questions.
Submission: Each audition recording must be accompanied by the appropriate online form.
Any submissions to SMEA become the property of SMEA and will not be returned.
If you cannot send an MP3 or M4A, mail your audition recording (CD) to:
SMEA Registrar
313-5500A Parliament Ave
Regina, SK
S4W 0T3
Please contact Katlyn Redding, HG 2019 Chair for further answers to questions.
Tentative nomination/audition deadline is May 15th, 2019. All applicants will be notified regarding the outcome of their recommendation within approximately 1 month of deadline.
Meet your Conductors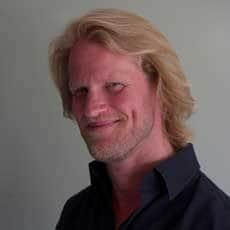 Gareth Jones is an Adjunct Professor at the University of Calgary and is the director of the University's Wind Ensemble as well as the Symphonic Band. He is also the Director of the Alberta Winds, Calgary's professional wind ensemble in addition to being named the conductor of the 2014 National Youth Band of Canada. He was Assistant Principal Trumpet with the Calgary Philharmonic Orchestra from 1992 to 2007 and continues to play with the CPO whenever his conducting schedule allows. Before that, he held the same position with the Tulsa Philharmonic Orchestra. He has studied conducting with the renowned pedagogues Jorma Panula, Gustav Meier, Michael Haithcock, and Michael Jinbo. He has conducted ensembles from across Western Canada as well as Mexico and the United States. Mr. Jones's musical activities are greatly varied. He has appeared as guest conductor and clinician with over two hundred orchestras and wind ensembles, been featured on Juno nominated blues CDs, appeared on CBC radio as a soloist and chamber musician, been a guest lecturer with the National Youth Orchestra of Canada, been an adjudicator at music festivals across Canada, as well as conducting honour bands across Canada and was a reviewer for the recently updated Royal Conservatory of Music trumpet syllabus. He placed first among North American competitors in the 1996 Ellesworth-Smith International Trumpet Guild Solo Competition, placing third worldwide. He can be heard playing chamber music, jazz, blues, and rhythm and blues with various groups around Calgary. As a conductor he founded the Calgary Honour Band and the University of Calgary Brass Choir. He was also a founding member of the chamber ensemble "Rosa Selvatica" and has been a featured soloist with the Calgary Philharmonic Orchestra on several occasions. He studied conducting at the Pierre Monteux Institute and Canada's National Arts Centre and received his Master of Music in conducting from the University of Calgary. He studied trumpet at Northwestern University with renowned pedagogue Vincent Cichowicz, where he won the prestigious concerto competition and a scholarship for performing excellence.
Dr. Elroy Friesen
BIO
Described as "innovative, expressive, and dynamic", Elroy Friesen is Director of Choral Studies at the University of Manitoba, where he conducts numerous choirs and teaches graduate conducting. His award-winning ensembles tour nationally and internationally, and are frequently recorded and broadcasted by the CBC. The ensembles enjoy collaborating with many outstanding local and national arts organizations, including the Winnipeg Symphony Orchestra, the Royal Canadian College of Organists, WSO New Music Festival, Soundstreams Canada, Groundswell, Vancouver Chamber Choir, Manitoba Chamber Orchestra, and the Canadian Chamber Choir.
Dr. Friesen studied at the University of Manitoba (B. Mus., B. Ed., M. Mus.) and at the University of Illinois (DMA) receiving numerous scholarships and grants from the Manitoba Arts Council, the Canada Council for the Arts, and the Foundation for Choral Music in Manitoba. He is Artistic Director and co-founder of a new professional choir- Schooner Cove Singers-based in Parksville, B.C. He is also co-founder of fikamusik, a Choral Conducting Intensive, and has recently appeared as guest conductor with the Winnipeg Symphony and the National Arts Centre Orchestras. He is in demand as a clinician, adjudicator, and conductor throughout North America and Northern Europe.
EDUCATION
B. Music (University of Manitoba)
B. Music Education (University of Manitoba)
M. Music  (University of Manitoba)
D.M.A. (Illinois)
AWARDS
• 2013 – Dr. Friesen was honoured with the Rh Award for Creative Works
• 2015 – Manitoba Arts Council – "Touring Grant" for Handel's Messiah
• 2017 – University of Manitoba "Creative Works Grant"
• 2017 – National Competition for Canadian Amateur Choirs "Best Prairie Region Choir"
• 2017 – National Competition for Canadian Amateur Choirs "Best Performance of a French Work in Any Category"

PERFORMANCE HIGHLIGHTS
Dr. Friesen is the co-founder and Artistic Director of Schooner Cove Singers, a professional chamber choir based in Parksville, B.C. He is also past Artistic Director of Prairie Voices and has held positions of Artistic Director of the Mennonite Community Orchestra, Director of Choirs at St. Matthew Lutheran Church in Urbana, and Director of the University Chorus in Champaign, Illinois. He is in demand as a clinician, adjudicator, and guest conductor throughout Canada, the United States, and Northern Europe.

ONGOING RESEARCH / CREATIVE WORKS
Recently publishing his research on the choral music of Finnish composer Einojuhani Rautavaara, Dr.Friesen continues to pursue his passion of study and performance of new Nordic repertoire – especially new Canadian works.